Focus
Investment Stage
Seed – Series B
Regions
Europe, USA, Israel
Initial Ticket
0,5 – 3 MEUR
Collaboration Focus
Proven solution is required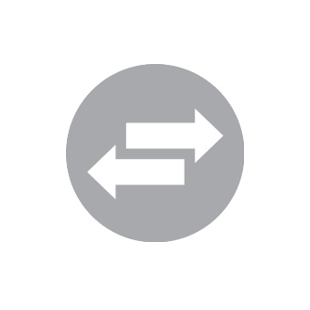 Exchange & Transfer
Mutual exchange & utilization of synergies
STIHL
expertise
Direct connection to departments
Long-term
goals
Strong partnership with two-way benefits
Portfolio
Dryad provides ultra-early fire detection as well as health & growth monitoring solutions for public and private forests.

FlyNex provides a full-service platform for drone deployment and map-based management of objects.
Fairown's software as a service enables companies to launch, manage, and transform into a subscription business.
TinyMobileRobots specializes in high-precision, reliable outdoor robots that perform marking and stake out.
MemoMeister is an app-based document management and collaboration solution.
Plancraft is developing a simple tradesmen's software that digitises and simplifies basic processes such as quotation preparation and working time recording.
Manufacturer of a portable power bank for professional users.
Sky Engine AI is a Full Stack Deep Learning and Synthetic Data Generation Platform for Data Scientists enabling AI Computer Vision at scale.
Parcellab creates new engaging touch points with relevant and personalized order communications that boost loyalty and drive repeat purchases.
App for the short- medium-term rental of equipment and machinery with a focus on the Spanish market.
Library of Things lents useful Things for your home, projects and adventures. Affordable. Convenient. Kinder to the planet.
halm creates personalized lawn care kits to provide professional products directly to your home.
treeva is an app and web application for timber harvesting support. Target customers are foresters and forest owners who want to improve operational efficiencies.
Sägentraining is an interactive app that allows fire departments to train on the most challenging chainsaw operations to gain routine for on missions.
Flenders is a brand and equipment-independent rental platform that enables private users to use professional equipment quickly and easily.
Network
HTGF is a venture capital investor for innovative technologies and business models. They successfully support the best founders whose ideas can revolutionise entire industries and improve people's lives – from seed to exit.

Visionares Club unites the strongest network of successful digital entrepreneurs, family businesses and industry leaders in a venture capital fund to nurture the next generation of founders building tomorriw's market leaders.
Emerald is a globally recognized venture capital firm building a sustainable future at the crossroads of industry and technology.

Speedinvest partners with the most innovative tech startups in Europe with the mission to empower entrepreneurs throughout the whole journey.

Gründermotor is a cross-university platform for start-ups in Baden-Württemberg with the aim of creating the basis for the SMEs of tomorrow together with its partners.
Maschinenraum is a shared innovation ecosystem that brings together German mid-sized and family-owned companies to work together to create a livable future for future generations.
Events
19.10.2023

Heilbronn Slush'D

22.11.2023

BayStartup Venturecon

30.11.2023 – 01.12.2023

SLUSH 2023
Meet us at selected events
FAQ
What is the focus of STIHL Ventures?
At STIHL Ventures, we run investments (Venture Capital) and cooperations (Venture Partnering) in parallel: Investments focus on STIHL-related business areas. Cooperations aim to increase efficiency or generate new sales. The venture team helps to find the right approach. Read more below.
What does venture capital mean for STIHL?
All investments are pooled under Venture Capital. This includes investments in startups as well as in Venture Capital funds, which are true partners for us. In addition to financial participation, we focus on actively managing our portfolio and opening up contacts in the STIHL Group and other areas to generate win-win opportunities.
How does the investment processes work?
After the initial review of basic information such as pitch deck or financial plan, we discuss the possible strategic fit with STIHL in a first call. Initial indicative feedback can be expected within a few days. The earlier STIHL Ventures is involved in the financing opportunity, the better. A decision on an investment can usually be made within one to two months, depending on the speed of due diligence and internal capacity.
What does venture partnering mean for STIHL?
Venture Partnering, also known as Venture Client, refers to the cooperation between STIHL and a startup in a wide variety of forms. The collaboration can range from the use of hardware and software solutions, existing sales channels, white label opportunities to joint further development following a PoC at STIHL. The possibilities are numerous, as STIHL distributes through a large network of more than 55.000 dealers, conducts intensive R&D activities, manufactures and assembles worldwide with high vertical integration. Cooperation opportunities are approached cooperatively with the aim of generating a long-term win-win partnership.
How can a collaboration come about?
After you have contacted us, the STIHL Ventures team performs an initial assessment to identify the right people and internal needs, priorities and capabilities. We aim to provide quick and qualified feedback.
If STIHL sees an opportunity, the venture team organizes and conducts an initial meeting followed by feedback on how to proceed. Depending on the complexity of the issue, a timeframe of four weeks can be expected in the shortest case. However, the process can also take considerably longer. Transparency and openness in communication are important to us, because only in this way can a long and positive partnership succeed.
How do you start a proof of concept project?
STIHL is happy to check whether your solution can be successfully used in our products and processes to experience a tangible and scalable benefit. As a basis, we require an offer for our purchasing department with detailed information. If a project is considered worthwhile, we are happy to offer fair partnership agreements as well as to work together on it, help with IP, IT approval procedures, etc.
Connect with us
STIHL Ventures GmbH
Höhenstraße 24
70736 Fellbach